UP Chief Minister Yogi Aditya Nath Ji launched the MKSY Official Portal to provide relief to the people of Uttar Pradesh | The girls of Uttar Pradesh can easily register through mksy.up.gov.in. The official website of the Kanya Sumangala Yojana helps citizens of Uttar Pradesh apply for the scheme online. This article will give you all information about Kanya Sumangala Yojana, so make sure you read it carefully.
Kanya Sumangala Yojana 2021
Currently, many people in Uttar Pradesh face a lot of difficulties in applying offline. Still, now they can easily access the official Department of Women And Child Development's website by visiting mksy.up.gov.in and filling out an application to ensure their daughters' future. Through the introduction of online registration by the Uttar Pradesh government, people of the state can provide higher education to their daughters for free as part of the Mukhyamantri Kanya Sumangala Yojana.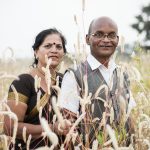 Kanya Sumangala Yojana Online Form
This scheme will be highly beneficial for those parents in the state of Uttar Pradesh who cannot raise their daughters well because of their economic weakness and who cannot even afford higher education for them. A beneficiary of the scheme can apply online and give their daughter a bright future right from birth. Under MKSY 2021 (mksy.up.gov.in), only families earning less than Rs. 3 lakh per annum can be eligible for the program.
Objective of Kanya Sumangala Yojana
The state government plans to launch Kanya Sumangala Scheme by 2021 to provide financial assistance of Rs. 15,000 to poor girls for higher education and to give daughters the same rights as boys. It aims at preventing foeticide, changing the negative attitudes of the people of Uttar Pradesh towards girls, and making them aware that this Kanya Sumangala Scheme will ensure the welfare and protection of Uttar Pradesh's girls through 2021.
Categories of Kanya Sumangala Yojana 2021
Category 1: Girls from Uttar Pradesh born on or after 1st April 2019 will receive financial assistance of Rs.2000.
Category 2: If the girl has been vaccinated within one year and was not born before 1st April 2018, she will receive Rs. 1000.
Category 3: The government will grant Rs.2000 to girls who have entered Class I in the current academic year
Category 4: Under this category, the girl child who has joined Class VI will receive Rs during the current academic session. 2000.
Category 5: Rs.3000 is provided to girls who joined Class IX during the current academic session.
Category 6: After passing 10/12th of the girl child in this category, Kanya Sumangala Scheme will provide financial assistance of Rs.5000 to those who have taken admission for graduation/degree or at least diploma
| | |
| --- | --- |
| Scheme Name | Kanya Sumangala Scheme |
| started By | The Chief Minister Shri Yogi Aditya Nath |
| Benefits of the Scheme | Providing financial assistance to girls |
| Beneficiaries of the scheme | Daughters of Uttar Pradesh |
| Official Link | mksy.up.gov.in |
Kanya Sumangala Yojana Registration 2021
Kanya Sumangala Scheme Registration 2021 has been done. The applicants are also required to apply for the scheme. Utilize the facilities provided by it. There are at least two daughters in a family. Thus, they will be able to benefit from this scheme for two daughters. This scheme will lead to improved outcomes for girls in the state.
For girls who qualify for the scheme, a grant of 15,000/- will be provided. The scheme was introduced in the state of Uttar Pradesh by Chief Minister Yogi Aditya Nathji. Consequently, many daughters have had the opportunity to thrive in all areas. Use the online application for UP MKSY.
Eligibility Criteria: Kanya Sumangla Yojana 2021
The following conditions must be met for an application to Kanya Sumangala Yojana:
Residents of Uttar Pradesh have to be permanent residents of the state (Domicile required)
There can be no more than two girls eligible for this scheme per family.
Income Requirements: The applicant or members of their family should not earn more than 0.3 lakh as their annual income
If a family is blessed with twin daughters, they can also benefit from this scheme. There will be two twin daughters and one single daughter in a family who will benefit from this scheme in this situation.
When a family adopts an orphan, they can also take advantage of this scheme. With this, two more girls from that family will be able to take advantage of this scheme.
Important Documents for Kanya Sumangala Yojana
The applicant should be a permanent resident of UP
Parent Aadhaar Card
identity card
income certificate
Virgo birth certificate
residence certificate
Mobile Number
Passport Size Photo
Kanya Sumangala Yojana Apply Online
Following are some facts and benefits regarding Kanya Sumangala Scheme:
The state government has also allocated a budget of Rs 1200 crore to ensure the scheme's success. To make this scheme more accessible to girls.
The Kanya Sumangala scheme provides financial benefits to girls in six phases from birth to marriage.
Family members who are interested in this scheme can participate. Additionally, they must provide proof of their income for the year. An annual income of Rs.3 lakh should not exceed that in such a case.
Those who are financially weak. And they do not have enough money to pay for the education of their daughter and other costs. This scheme may benefit them.
Specifically, the girls were facing difficulties with social security and education. They will be less than this scheme.
As per the scheme, up to Rs.15,000/- will be provided to the beneficiary daughter in 6 parts financially.
Every family can get the benefit of this scheme for a maximum of 2 daughters.
Suppose a family has 2 more Virgos on the second delivery. And in total, they have now become 3 daughters. So, in such a situation, his third daughter will also get the benefit of the scheme.
This scheme will produce fewer of them.
When a family adopts an orphan under certain circumstances, a maximum of two girls will benefit in such a scenario.
How to apply offline for Uttar Pradesh Kanya Sumangala Scheme?
It's also possible to apply offline for Kanya Sumangala Yojana 2021-22. For offline applications, please read the following information:
Offline Application Form Block Development Officer/ SDM / District Probation Officer/ Can be deposited in the office of the Deputy Chief Probation Officer. All the said official applicants will forward the district probation officer for an online feed.
The District Probation Officer will upload all offline applications received from various officers via the District Login. District Probation Officer will then take the online auction regarding the offline application form.
Postal applications will not be accepted at any stage.
Applications for the Kanya Sumangala Portal, Block Development Officers, Block Development Officer SDMs, District Probation Officers, and the assistant chief probation officer are free.
FAQs – MukhyaMantri Kanya Sumangla Yojana (MKSY) 2021
How to see Status Kanya Sumangala Yojana?
Answer: You can get Login on the MKSY website to know the status of your application form.
When will the Kanya Sumangala Scheme money come?
Answer: The money for this scheme will come in six categories| 2000/- will be provided on the birth of the first girl child, on immunization of second class girl, category 3 – on the admission of girl child in class 1| 2000/- will be provided on the admission of Class IV – Virgo in Class VI| 7,000/- will be provided on passing high school (10th) and Rs.8,000/- will be credited to the girl child's account on passing intermediate (12th) examination.
When will the Mukhyamantri Kanya Sumangala Yojana be released list?
Answer: MKSY beneficiary list you can check on the official website.
You can find more information about MukhyaMantri Kanya Sumangla Yojana (MKSY) 2021, its status, application form, list, etc. on its official website.